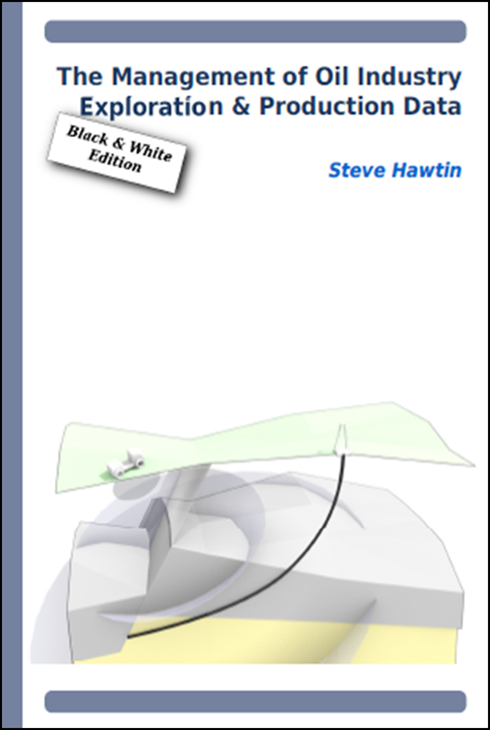 Introduction
This web site was created to assist readers of the book "The Management of Oil Industry Exploration & Production Data" (called DM4EP for short). You will find a number of things here: links to the papers quoted in the book; downloadable color versions of all the figures; a sample chapter that potential readers can review; extra papers, links and articles reflecting the latest thinking; short descriptions of people involved (well one of them anyway); and listings of upcoming events.
The management of subsurface technical data is an important element in running any oil company, and there is a shortage of individuals that have both experience and the insight to optimize it. This book explores how to apply the latest thinking in Data Management, Service Delivery, Project Management, Business Value Analysis, Change Management and Information Architecture to improve the handling of subsurface data. The aim of the book is to sketch out all the elements that are important in this rather large topic, to provide enough context to give newcomers a set of starting points and to introduce veterans to some unconsidered alternatives.
We would like to invite anyone interested in the management of oil industry data to participate in the site, maybe suggesting changes, describing themselves, offering new material, writing articles, listing important events, raising or answering questions. If you are willing you can contact us using the form at the bottom of each page.
---
---
---